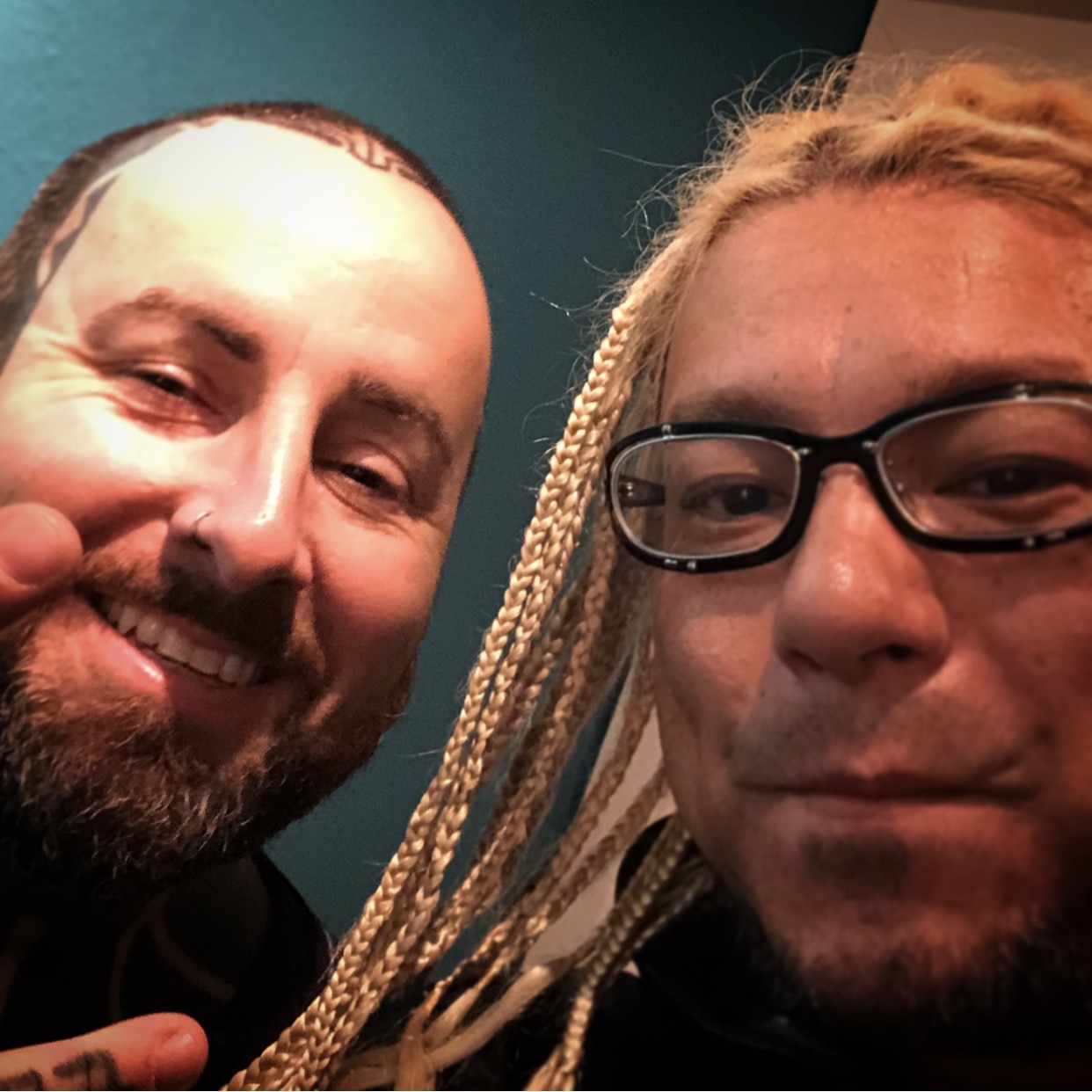 Bavarian Custom Irons JP
・Japanese,Oriental and Tribal Style Tattoo.
・7 minutes on foot from the Shibuya station
・All custom design.
・100% Vegan free.
A survivor of the 2011 Tohoku Earthquake, iPo has been a tattoo artist for five years, and just opened his studio in Shibuya in March 2018. His specialties are Neo Japanese, tebori (traditional hand-poked tattoos), and Oriental tattoos. He is blood brothers with Stefan Fischer, the owner of Bavarian Custom Irons, a high-quality tattoo machine brand from Germany. I've had four tattoos done by iPo, including one cover-up, and his work is impeccable.
iPo uses all new technology to produce his tattoo work — every aspect of the design is carefully mapped out and drawn on photos of the desired location first, and can be easily adjusted with just a few swipes on his Illustrator/Photoshop-synced iPad. All of my tattoos up until now had been done the old school way — so this was a really fascinating part of the tattoo process for me to witness. Not only that, but iPo is a fluent English speaker, so consultations can be easily made in English or Japanese.
iPo is the only artist at this studio, but if you are interested in getting a tattoo done using traditional Japanese inks and materials in a modern setting, this is the place to go in Tokyo. While there aren't any female tattoo artists on staff here, there are two female apprentices available if you want one present. This studio is also child-friendly, so if you need to bring your son or daughter along, just let iPo know in advance and he'll try to accommodate your needs.
Where: Shibuya, Tokyo
Business hours: Based on consultations. Contact iPo directly via Instagram.
Average price: ¥10,000 (per hour)