●Tattooing Work Flow.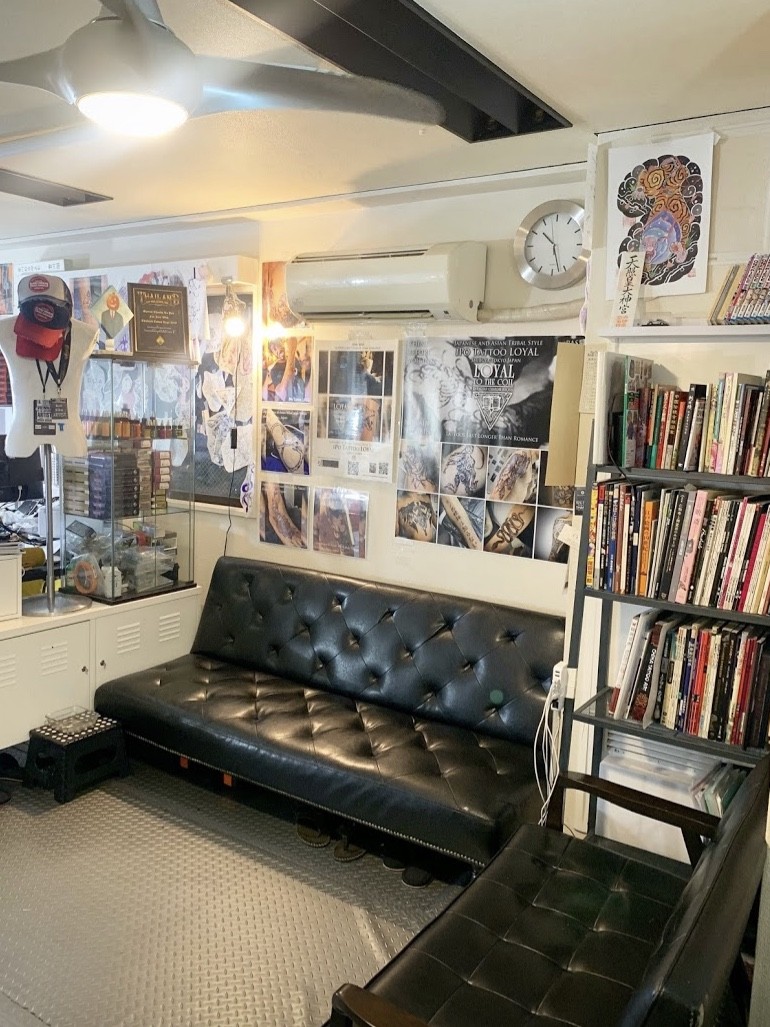 ●
打ち合わせ
→
デザイン制作
→
予約
→施術
入れたいタトゥーの「デザイン」「場所」「サイズ」「イメージ」「配色」等を詳細に打ち合せします。その際に、イメージされている参考資料(絵、写真、画像等)をお持ちでしたら見せて頂けるとわかりやすいです。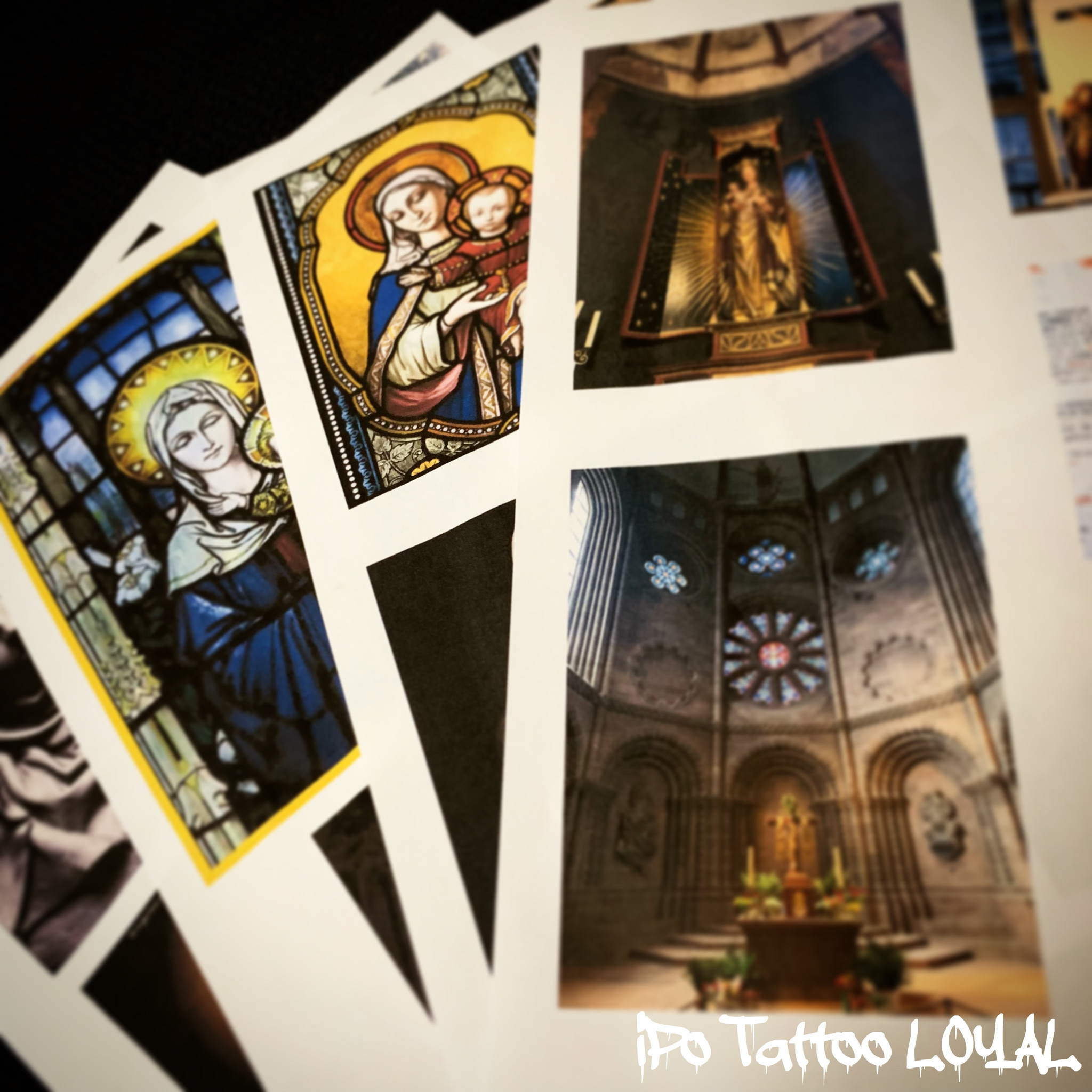 Meeting → design production → reservation → Tattooing.
We will discuss in detail: the design, place, size, image, color scheme, etc. of the tattoo you want. In that case, it would be appreciated if you are able to send any pictures, photos, images, etc. Of your desired tattoo with any possible changes. So we can work on it to make it fit for you.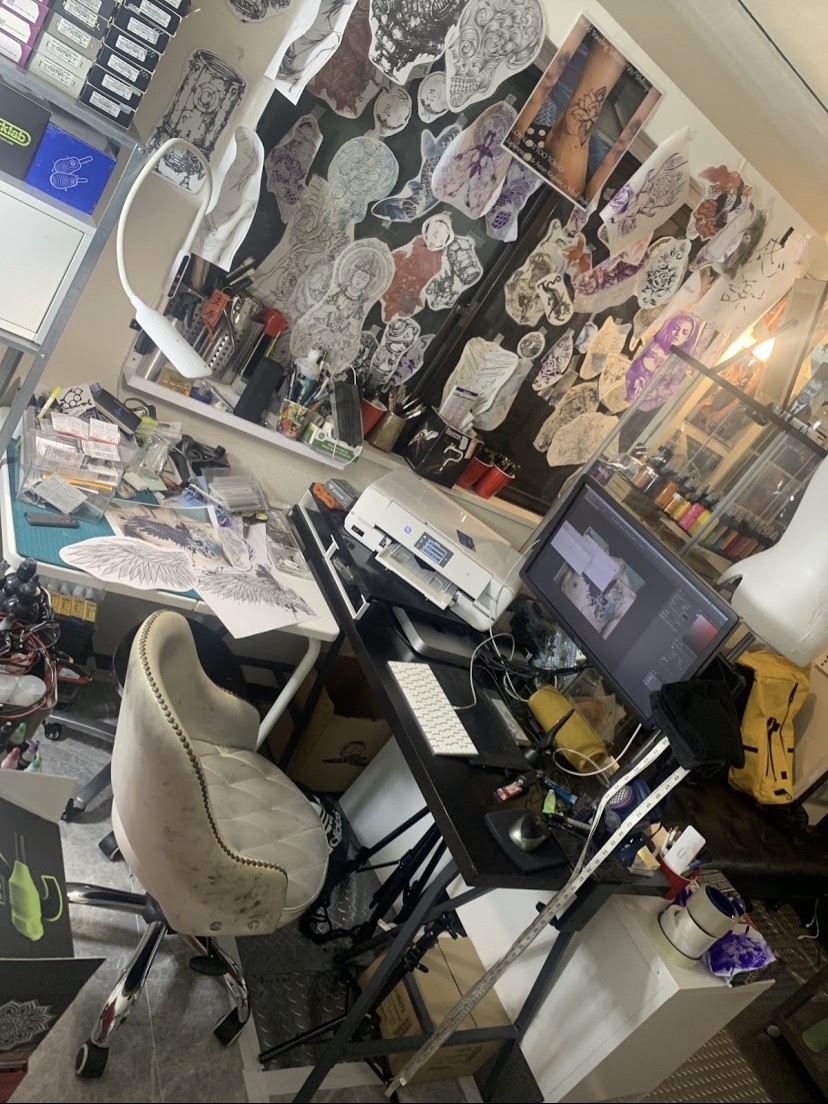 遠方・外国のお客様の打ち合わせは
LINE
,
FaceTime
,
Skype
などでも可能。当スタジオへは施術日のみお越しいただく事も可能です。
Meeting of distant and foreign customers are generally done through LINE, Whats Up, and Instagram. You can visit the studio only on the day of your appointment.
Please contact us for further information and/or any questions.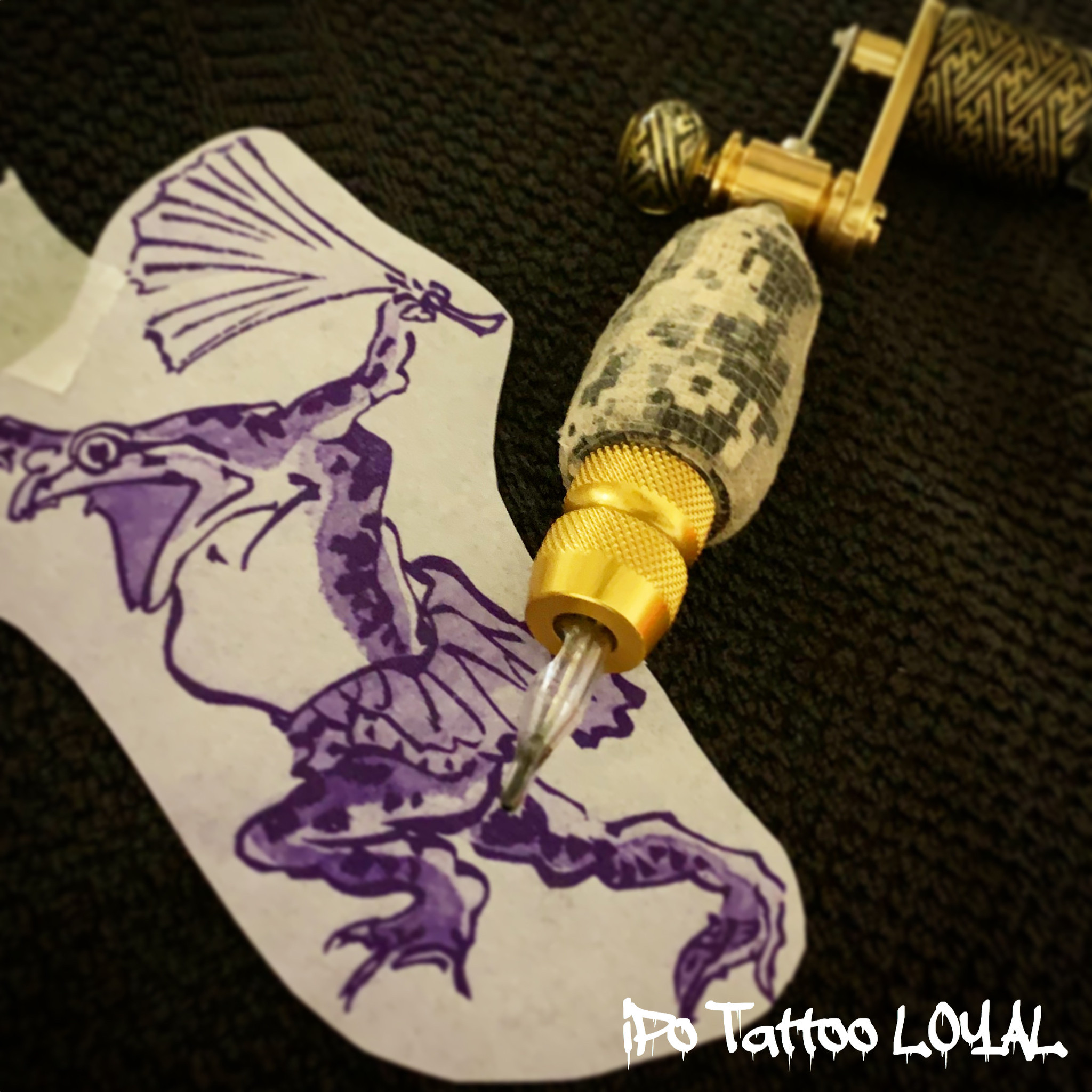 打ち合せ、ご相談、ご見学は無料です。タトゥーとは一生一緒に過ごすものです。じっくり考えてください。
Meetings and consultations are free of charge. A tattoo is something that will last forever on your body! Please consider your design and choose carefully!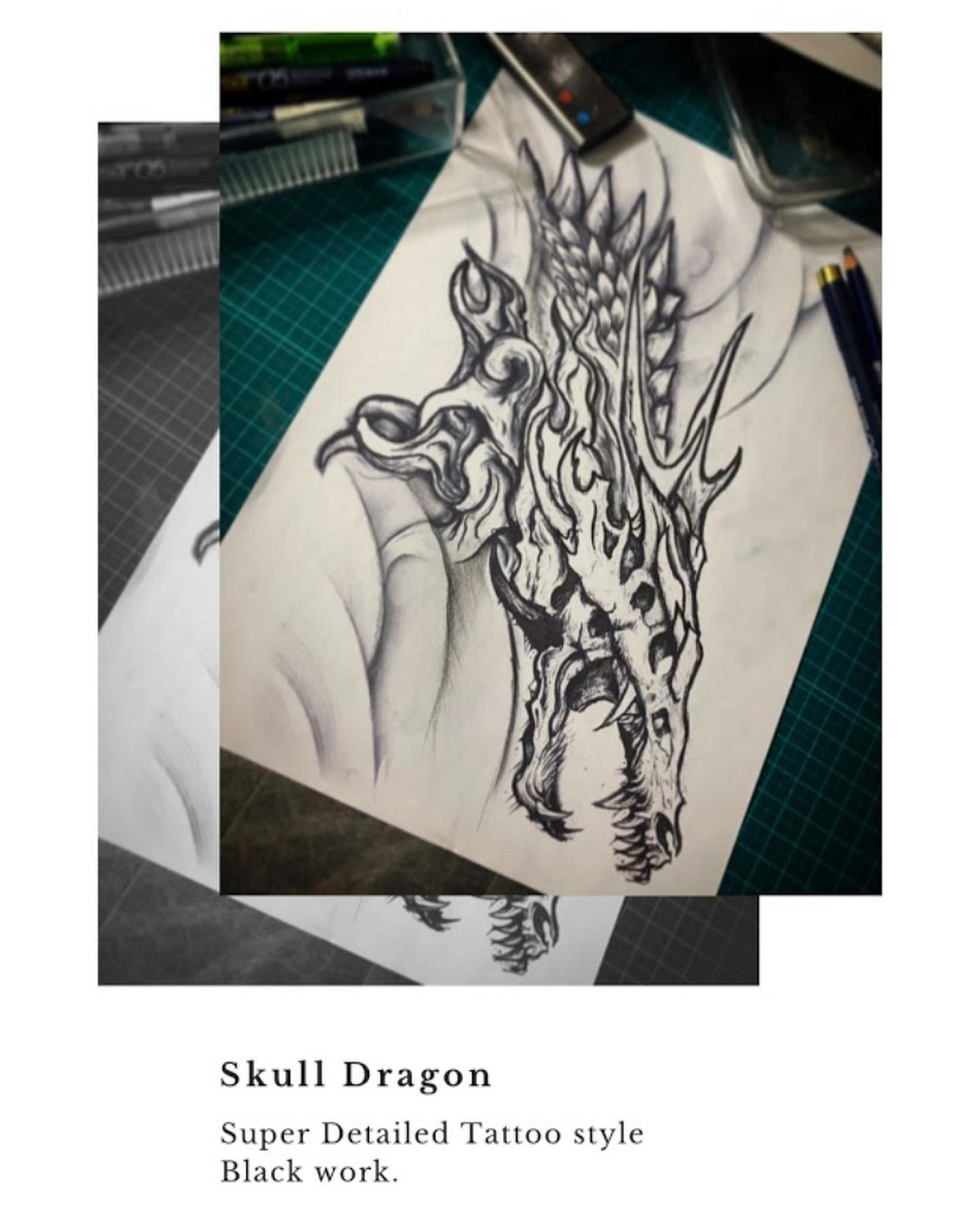 打ち合わせ終了後、お客様だけのデザインを起こし料金の概算を提示いたします。デザインの持込も可能です。 デザインによっては打ち合せ~施術までが当日内に可能です。

After the meeting, we will create your own desired design and provide you with an estimate of the fee. Bringing in your own design is also possible. Depending on the desired design, it is possible to meet up and do the tattoo session all within the same appointment.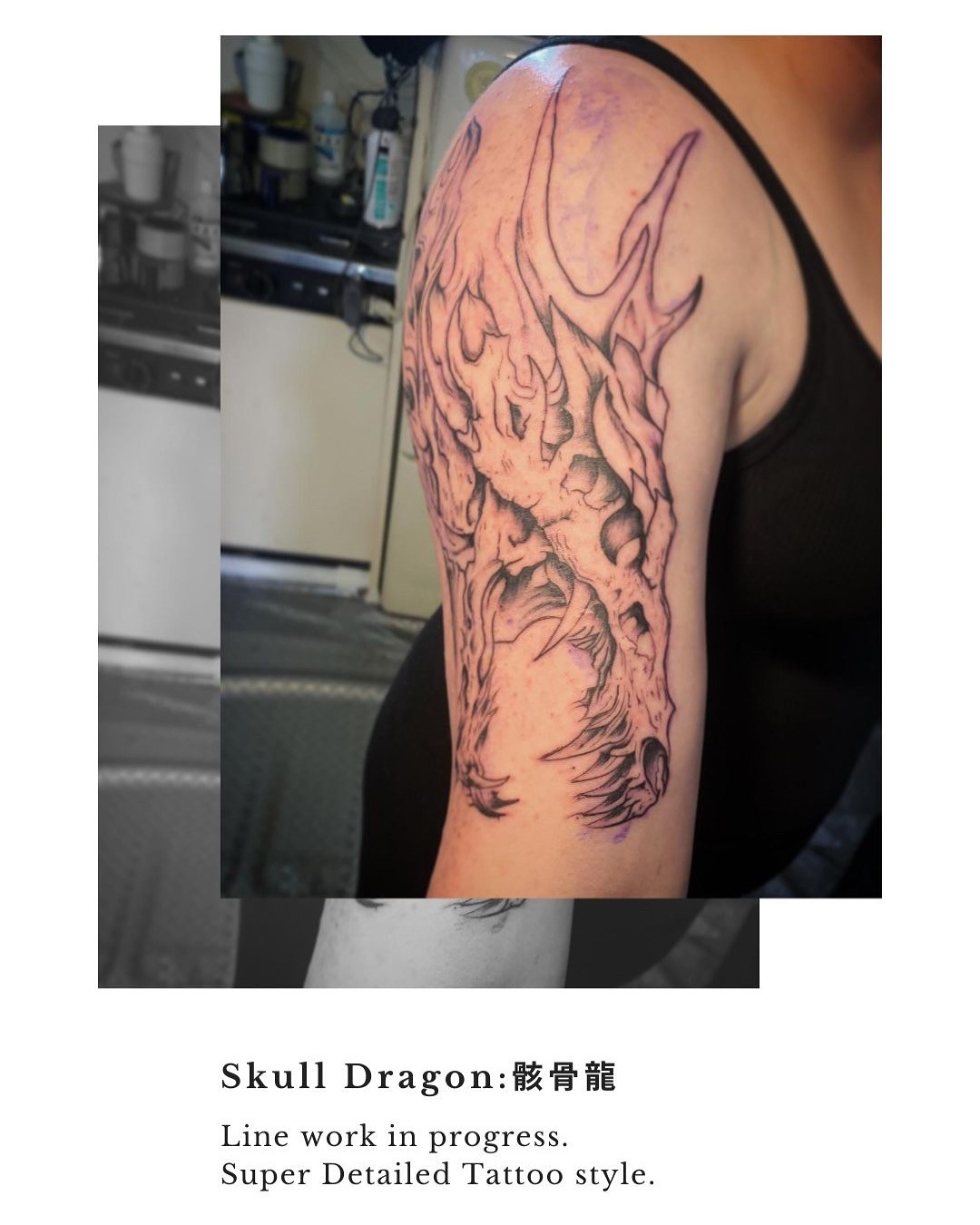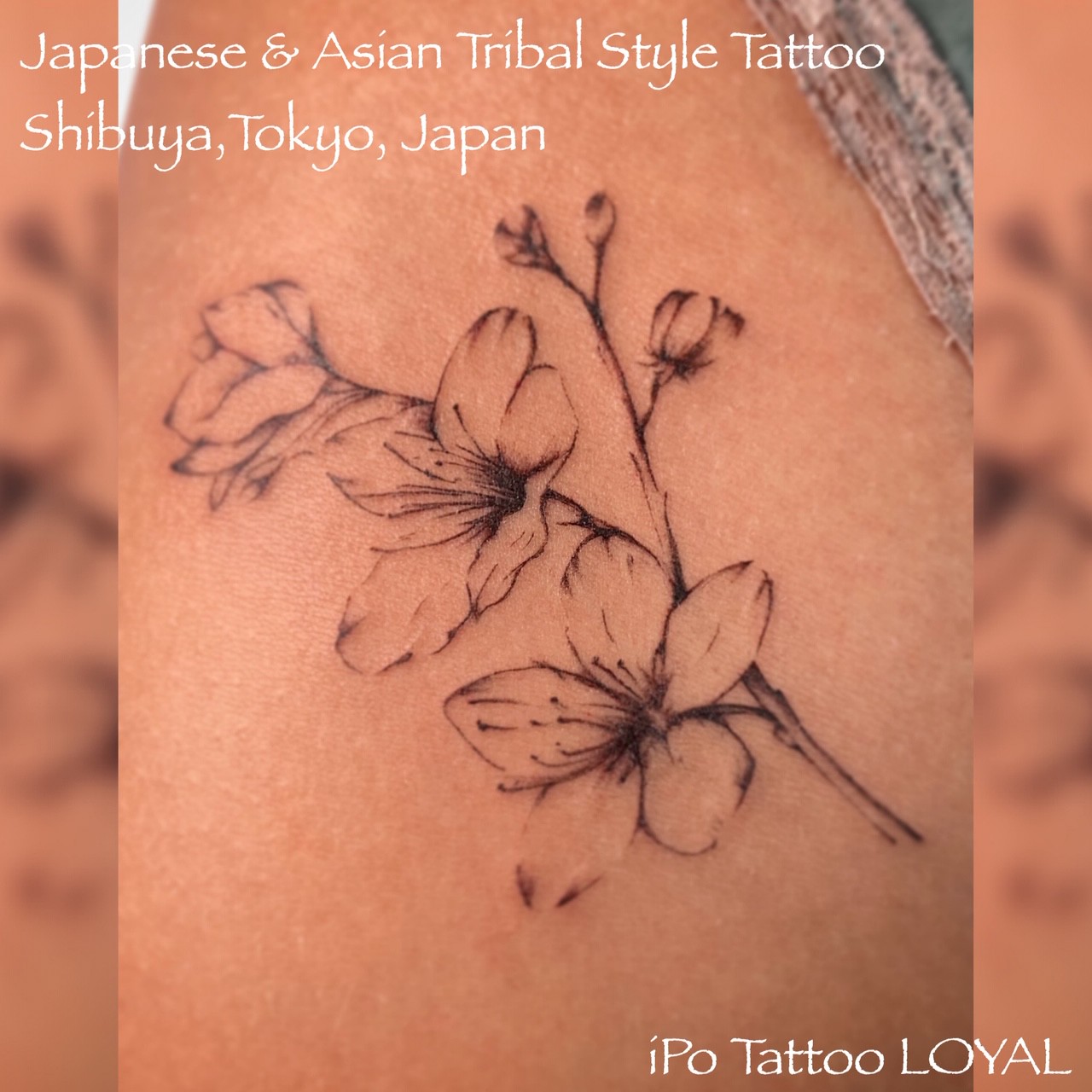 施術のご予約をご希望される場合はご予約の保証金として最大10,000円をお預かりいたします。 予約保証金は施術時に相殺させていただきます。予約日にご来店頂き施術になります。デザインによって1回1時間程度〜年単位でのとなります。
You will receive your tattoo on the day of your scheduled appointment. Depending on the design, take in consideration that the tattoo session is based from an hourly rate to an annual rate.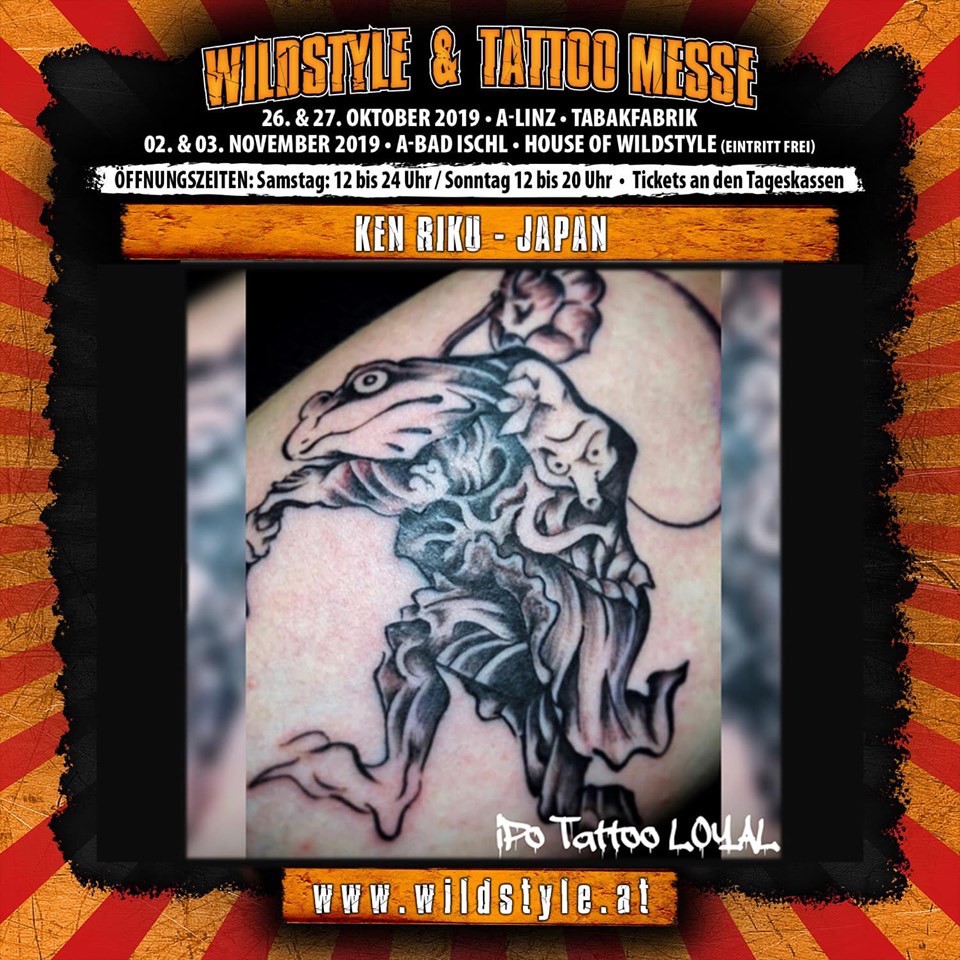 ※デザインの修正・調整はご遠慮なくお申し付け下さい。但し、施術自体のキャンセルが発生した場合は、予約保証金をキャンセル料として申し受けます。

※Please feel free to contact us for any corrections and adjustments of the design before the reservation day. However, if you cancel the appointment on your own, we will charge the deposit paid for the reservation as a cancellation fee.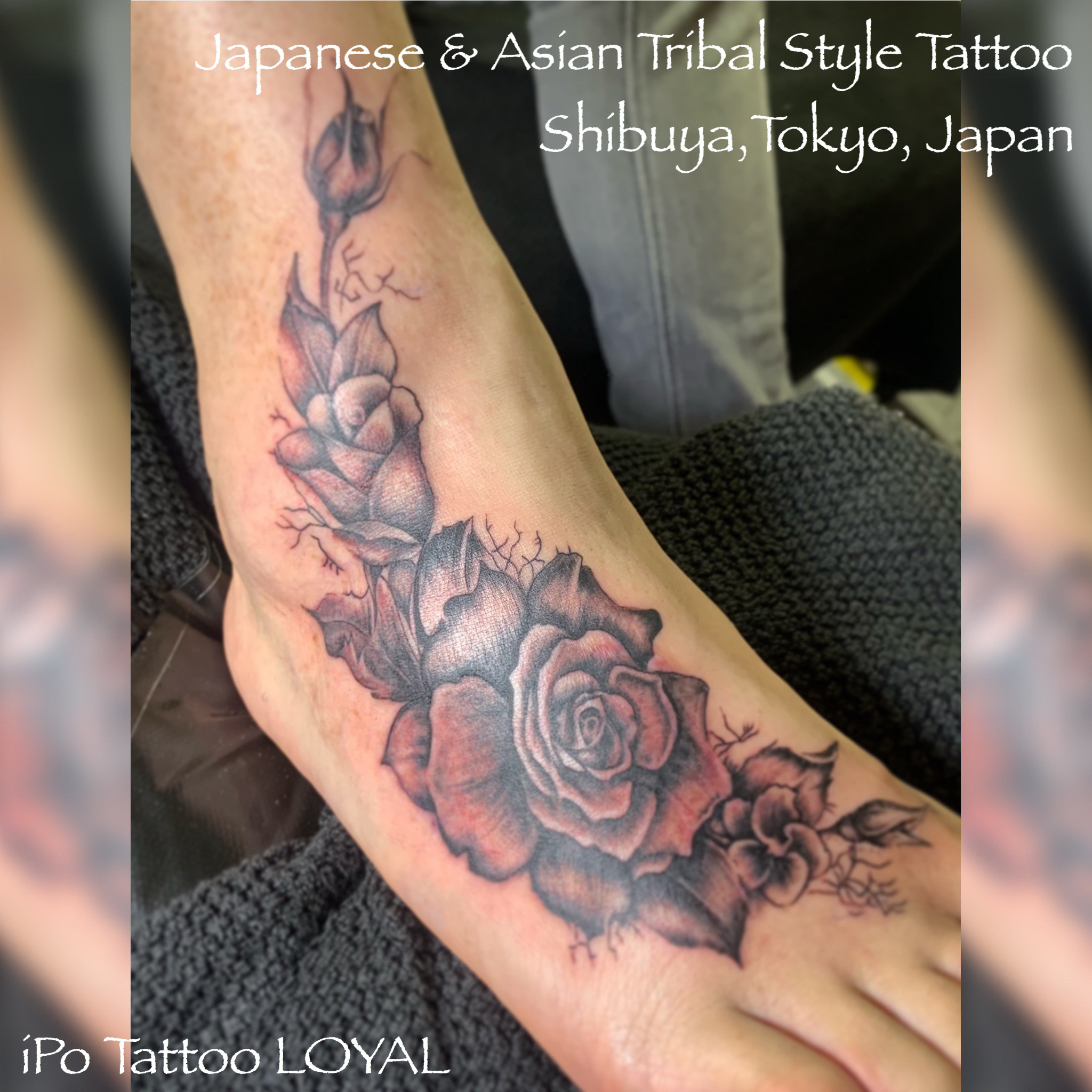 ※施術日時の変更は一週間前までにご連絡下さい。一週間前以降の変更は予約保証金をキャンセル料として申し受けます。
※Please inform us of any changes due to your schedule or cancellation one week in advance. As we put time and effort in creating your ideal tattoo and need to reserve materials. Any changes from 7 days before the appointment day are charged as a cancellation fee.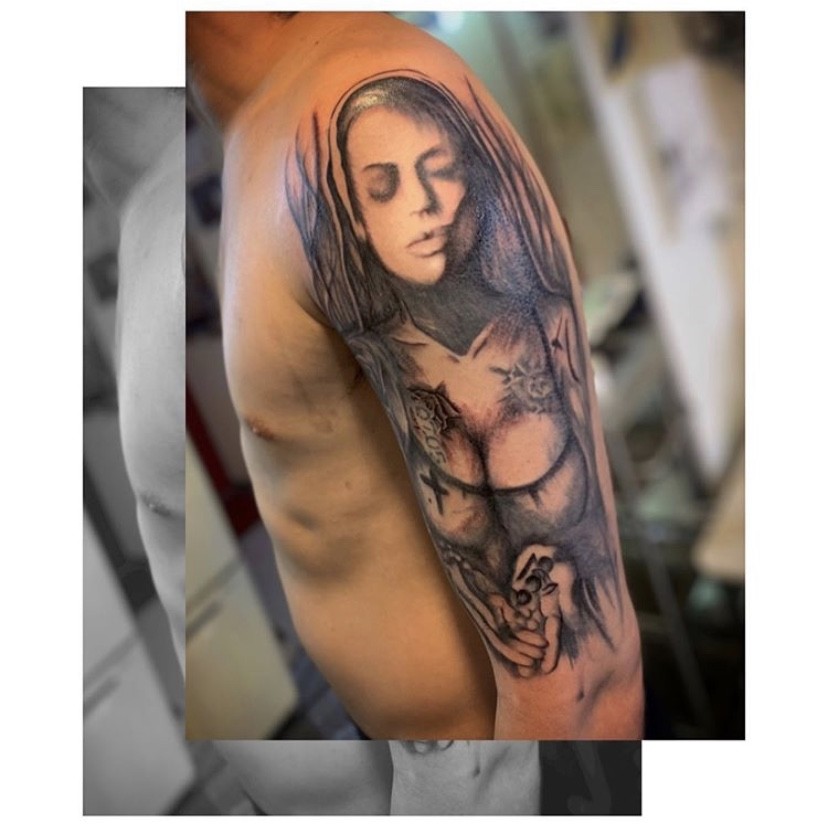 ※遠方、外国からのお客様は事前に電話、メール、スカイプ等での打ち合わせを行い、打ち合わせ時にデザイン制作や施術のご予約をご希望される場合は直接ご来店頂くお客様と同じ様に予約保証金をお預かりいたします。
※Customers from foreign countries are able to have a consultation session through Instagram, Facebook and etc. If you wish to make an appointment for designing or tattooing at that time, we will charge the deposit like any other costumers who would visit the studio.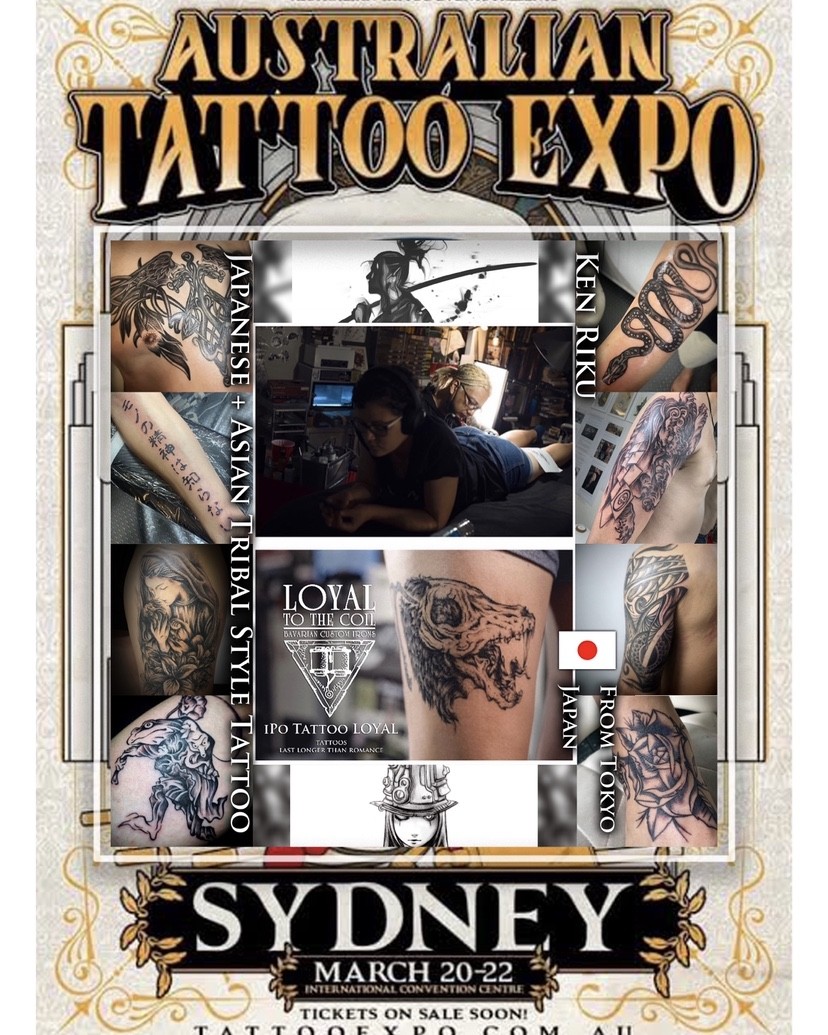 打ち合わせでお聞きした内容でデザインを作成し、LINE等でお送りします。直接ご来店されてご確認いただいても構いません。その際に、修正・調整のご希望も承ります。

Note: Please notify the studio as early as possible of any changes in the reservation and/or the tattoo design. As professionals, we make time and put a lot of effort into designing your ideal tattoo.
Thank you in advance.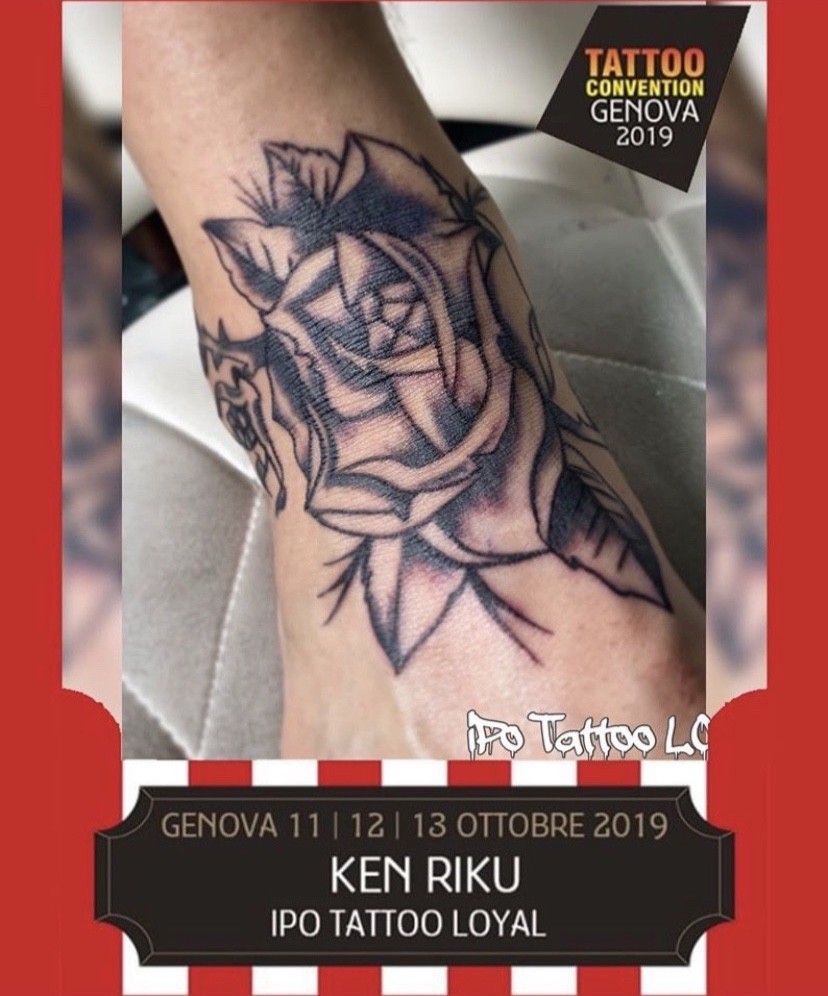 施術前に「同意書」を確認して頂き、サインをして頂きます。身分証のご提示をお願いします。

満
19
歳以下のお客様への施術は致しません。ご了承ください。
Our tattoo prices:
Hourly rate: 10,000JPY.
US letter size 8.5 x 11 inch. (normal detail design.): 80,000JPY for 8 hours. (By cash or PayPal.)
Minimum tattoo session rate is from 20,000JPY
NEXT ⇨ Tattooing Price : 料金について

Contact : お問い合わせ